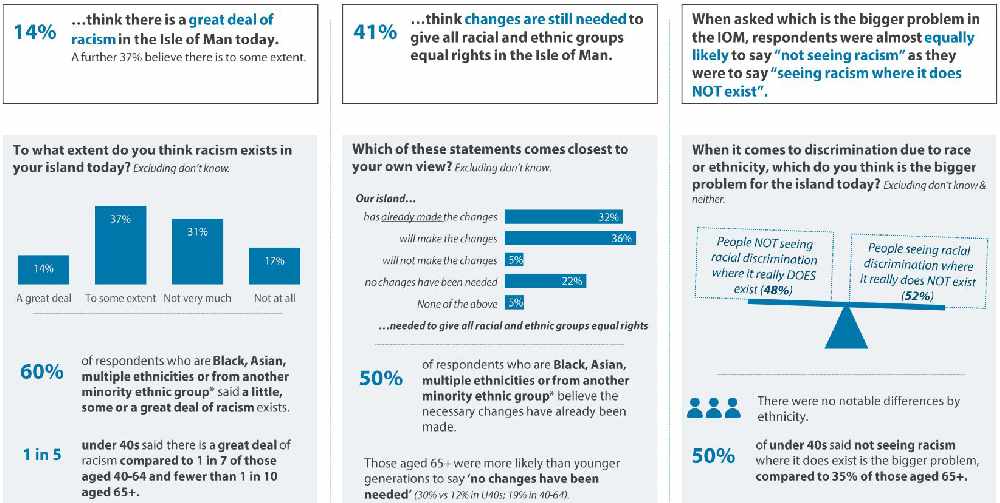 Sixty per cent of ethnic minorities on the Island think racism is still a problem here, a survey's shown.
Market research consultancy Island Global Research carried out a survey into perceptions of racism on the Isle of Man, Jersey and Guernsey.
It found 51 per cent of people thought there was some or a great deal of racism on the Island – with that rising to 60 per cent for those in minority groups.
And more than half those surveyed thought the biggest problem with racial discrimination was seeing it where it doesn't really exist, according to the company.