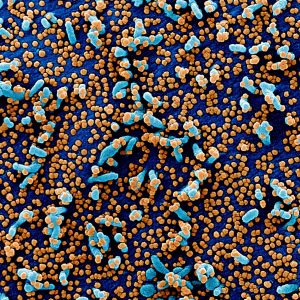 The COVID-19 outbreak had led to many Asian countries exploring the adoption of blockchain or distributed ledger technology (DLT) in order to securely manage data, according to an update from the Nikkei Asian Review.
Tomohiro Maruyama, senior manager of PricewaterhouseCoopers (PwC) Consulting, told Nikkei that he thinks the large-scale, global digital transformation due to the Coronavirus crisis may have led to blockchain's use to prevent potentially fraudulent activities. He says that more companies should use blockchain to securely manage their data. He predicts that more businesses will be using DLT-enabled platforms in a post COVID world.
As reported, Ethereum (ETH) based Decentralized ID smart contracts are being developed by the creators of high-performance blockchain, Ontology. They've also introduced a "trusted," Decentralized Identifier based P2P communication network.
These solutions leverage blockchain technology to implement modern IT systems that are seemingly able to process data more securely and efficiently when compared to legacy platforms.
Maruyama claims that blockchain or DLT is an ideal or suitable solution to reduce or prevent digital counterfeiting, which is why many companies are using it
Kenta Akutsu, CEO of Japanese firm LasTrust, noted that his company has introduced a blockchain-powered service, known as "CloudCerts," which issues digital certificates to verify or confirm the authenticity of academic or university transcripts, and it also uses DLT to prove or show that other documents are genuine.
In addition to using blockchain to manage data or verify certain information, Japan has joined China as both nations work on their respective central bank digital currencies.
Tokai Tokyo Financial Holdings, a Huobi Japan investor, recenlty announced its plans to launch a security token exchange. Security tokens are similar to tradtional securities, however, they are based on blockchain technology.