New Funds for Food Data Platform Crisp
July 17 2020
In New York, food data platform Crisp has raised $12m in a Series A round of funding, for use in expanding its supply chain technology and building an open data platform connecting thousands of companies across the sector.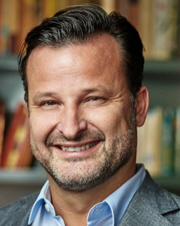 Crisp gathers, verifies and analyses data, integrating hundreds of disparate sources to provide food suppliers, retailers, distributors and brokers with real-time insights and trends that it says result in less food waste and more profit. The Crisp Data Platform connects to business sources such as retailer and distributor portals, takes in complex sales data, standardizes it and delivers insights and alerts on sales, inventory levels, products and locations.
New funding has been led by FirstMark Capital, with participation from Spring Capital and Swell Capital, and added to a previous seed round brings Crisp's total raised to $24m. CEO Are Traasdahl comments: 'Crisp transforms the value chain by providing an open data flow to solve problems such as out-of-stock, shrink, on-shelf optimization and adaptation to changes in consumer demand. We appreciate the significant support of FirstMark who believe in the need to drive innovation in the food industry. This investment allows us to accelerate the value we bring to customers'.
Web site: www.gocrisp.com .