Expansion Funds for Business Data Firm SQream
June 25 2020
In Israel, business data analytics acceleration platform SQream has raised $39.4m in a Series B+ funding round, which it will use to expand its team, cloud innovation and customer delivery platforms.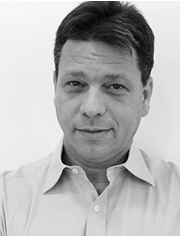 The firm develops and markets SQream DB, designed to help enterprises gain insights from their massive data stores. This platform enables analysis of hundreds of terabytes to petabytes of raw data from Hadoop or other data warehouses and databases. Client firms have unrestricted access to their data, to uncover new business insights.
New funding has been led by Mangrove Capital Partners and Schusterman Family Investments, who join existing investors, including Hanaco Venture Capital, Sistema VC, World Trade Center Ventures, Blumberg Capital, Silvertech Ventures and Alibaba Group. Ami Gal (pictured), CEO and co-founder of SQream, comments: 'The commitment we have received from both new and existing investors in this round, and from our customers, even during such a challenging period, is a strong validation of our vision and market potential. We look forward to working together to accelerate our expansion, and to further empower enterprises across the globe with timely and impactful business insights'.
Web site: www.sqream.com .