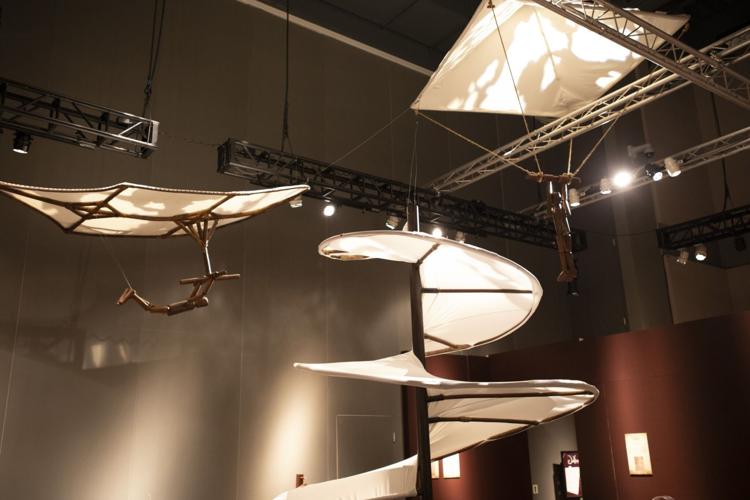 The Saint Louis Science Center is now featuring Da Vinci The Exhibition, a 7,000 square-foot special exhibition that follows the Renaissance master, Leonardo da Vinci, on a journey of innovation, creativity, science and wonder.
Featuring more than 60 fully built, life-size replicas of his inventions, more than 20 recreations of his major paintings and fine art studies and dozens of stunning concept displays, guests can learn about the complex beginnings and lifetime achievements of da Vinci through his discoveries in engineering, flight, hydraulics, art, music, light and more.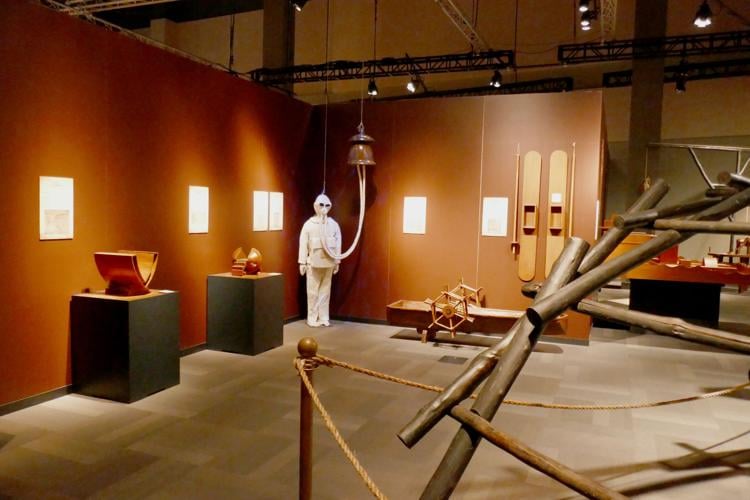 Throughout the exhibition's themed galleries and hands-on interactives, guests can discover the breadth and scope of da Vinci's incredibly advanced understanding of science, mathematics and nature, as well as the relationship between the three. The artist's intricate designs and extraordinary early concepts are featured, including his design for the helicopter, tank, SCUBA, crane, clock, submarine and his plan for a modern city. Additionally, various multimedia experiences and documentary presentations throughout the exhibition provide a multitude of supplementary information on da Vinci's discoveries and creative process.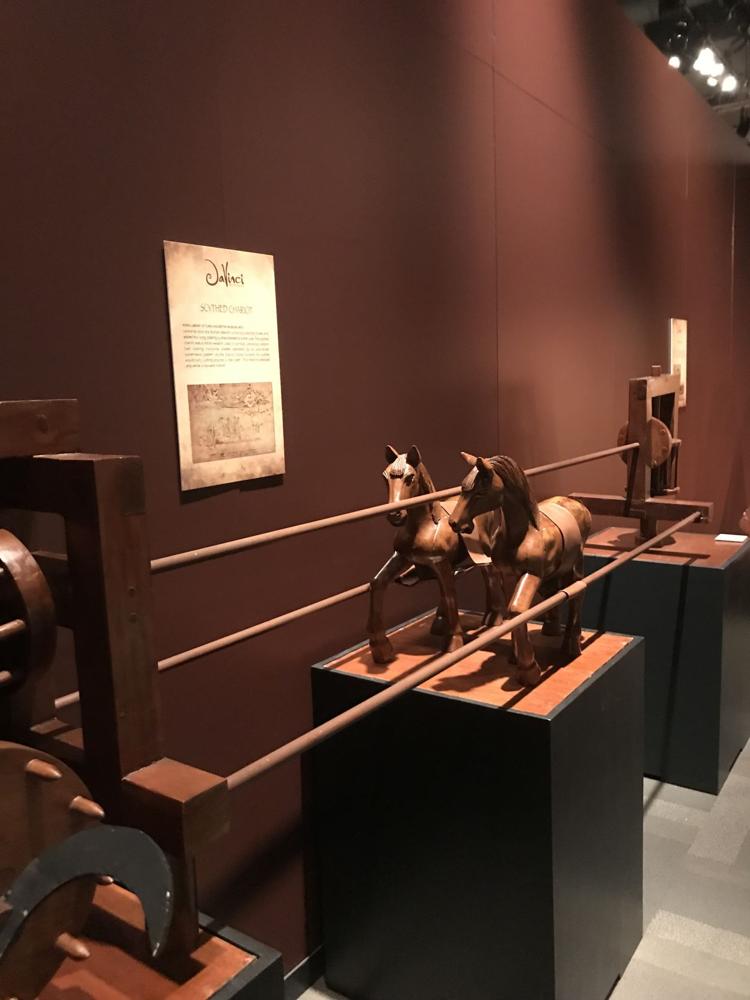 Each invention featured within Da Vinci The Exhibition was handcrafted utilizing a modern translation of da Vinci's notebooks, which were written in a unique mirrored writing style (writing from the right side of the page and moving to the left) in an ancient Florentine dialect. Trained artisans used these translations to construct full-scale models. The exhibition not only brings da Vinci's two-dimensional plans to life; it invites guests to connect with the curiosity that sparked their invention.