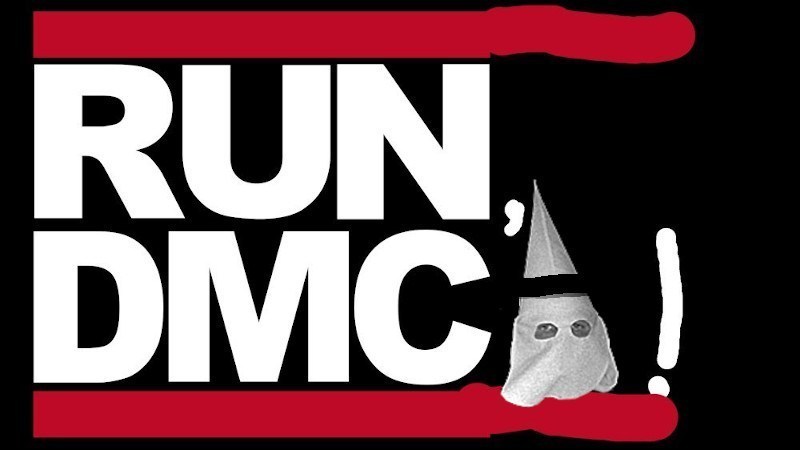 T Greg Doucette is the lawyer who put the pieces together on the University of North Carolina's $2.5m handout to the white nationalist group the Sons of Confederate Veterans, then found and published a smoking gun in the form of a "victory letter" written by the SOCV's "commander" Kevin Stone, which Stone and the SOCV used a fraudulent DMCA notice to censor.

Now Doucette, acting through his lawyer Marc Randazza (previously) has sent a demand-letter to the Sons of Confederate Veterans, demanding that they turn the $2.5m into a scholarship fund for African-American students or he will sue them for abusing the DMCA.

Randazza — a First Amendment litigator — has represented various Nazi and white nationalist groups before and Doucette told Indyweek that he expects the fact that Randazza is representing him will is "going to trigger infighting" among the white nationalists of the Sons of Confederate Veterans.

Doucette's complaint centers on the Digital Millenium Copyright Act notice the SCV filed with Dropbox on December 2 after Doucette posted a letter from SCV leader Kevin Stone to his members boasting after how he suckered UNC into giving him $2.5 million. (Doucette says he received the letter from an SCV member.) The letter, Doucette argues, falls under fair use, as the law allows copyrighted documents to be published—especially in non-commercial ways—to serve the public interest, which is what Doucette did by posting the Dropbox link on his Twitter account.


"Although the DMCA notice confirmed the authenticity of the letter," Doucette's legal team wrote to SCV attorney C. Boyd Sturgis, "it was not without consequence to Mr. Doucette. Dropbox disabled public sharing on his account as a result of your client's fraudulent notice. In short, due to your efforts to try and employ a policy of secrecy and dishonesty, my client has not only been offended, but damaged. … The misleading notice was issued in bad faith, because it failed to consider Mr. Doucette's fair use rights. … Your client clearly made such a material misrepresentation, and my client will not allow it to go unpunished."


The demand letter continues: "Mr. Doucette is prepared to file suit for [damages and attorneys' fees], as well as for a declaration of non-infringement and any other causes of action he may have, which are still being evaluated. Mr. Doucette is considering a lawsuit not out of bitterness or vindictive feelings but because it seems that the NCSCV has tried to wrest from him his dearest rights. This will not stand, man."

T. Greg Doucette Threatens to Sue Sons of Confederate Veterans, Demands Group Donate $2.5M to Black UNC Students [Jeffrey C. Billman/Indyweek]

(Thanks, Ken and Paul!)