Interpublic Hires Leader for New Ethical Data Unit
November 25 2019
Marcoms group Interpublic has created a new practice focused on 'digital responsibility', within its recently formed Kinesso targeting and optimisation company. Acxiom / LiveRamp executive Sheila Colclasure has been hired to head it up.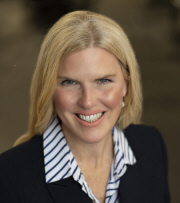 Kinesso was formed last month and offers a connected suite of applications tapping its patent-pending proprietary technology, machine learning, and data from Acxiom and other providers. It combines Interpublic's addressable media activation unit Cadreion with its Data and Technology group, and functions as an independent business unit, led by CEO Arun Kumar
Colclasure, who takes the title of Chief Digital Responsibility and Public Policy Officer, will lead a team focused on issues related to data use, governance, emerging technologies and 'how brands should be ethical stewards of consumer data'. She joins from LiveRamp, where she was SVP leading public policy, and before this spend more than two decades at Acxiom, latterly as Global Chief Data Ethics and Public Policy Officer.
The work of the new unit will include training employees to build proper data sourcing, permission considerations and other good data practice into their day-to-day routines. Quoted on www.adexchanger.com , Colclasure says the sector 'hasn't done a great job building those considerations into the way the technology works', and promises: 'We'll go beyond the legal to ensure the work we do is appropriate, balanced and delivers value for people'.
Web site: www.kinesso.com .