GERMANY – Market research platform Appinio has relaunched its app and consumer panel as it looks to expand its B2B business into other markets.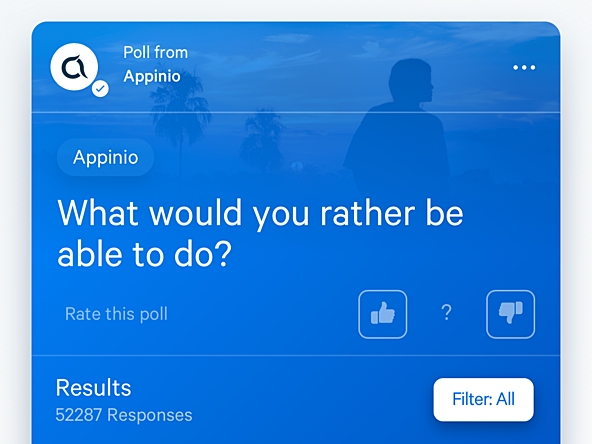 Founded in 2014 and headquartered in Hamburg, the company's panel app contains gamification elements and rewards for users, and provides survey feedback from over 50 markets.
The app (screengrab pictured) is available to users in the UK and the DACH region (Germany, Austria and Switzerland). Appinio's customers include VW, Unilever and Beiersdorf.
Following the relaunch, the company will focus on acquiring more users in the UK, with a view to expanding its B2B business there, and will also expand to the US and other European countries.
Jonathan Kurfess, founder and chief executive, Appinio: "With our fifth birthday, we have outgrown our start-up shoes. With the app relaunch, our focus is now on expanding our app into other countries."