Revenue Grows and Costs Fall for SurveyMonkey
November 8 2019
DIY research firm SurveyMonkey has reported results for the quarter ended September 30th, with revenue up 22% to $79.3m. Net loss was $16.3m, slashed from $102.4m a year earlier with operating costs falling sharply, although adjusted EBITDA fell from $17.0m to $11.5m.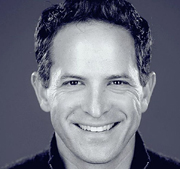 The firm's Enterprise sales did well, with revenue jumping from 12% of the total a year ago and 20% in Q2 to 23% this quarter. The firm had 5,346 enterprise sales customers as of 30th September, up 66% year-on-year; and average revenue per user rose from $418 to $448. During the quarter, the company acquired Salesforce CEM specialist GetFeedback, and hired Eric Johnson as its first Chief Information Officer.
SurveyMonkey says it expects its acquisitions of Usabilla and GetFeedback to represent c. 4% of total revenue for the full year 2019, and that both companies will be broadly integrated into its product and go-to-market portfolio by 2020. CEO Zander Lurie (pictured) said of the figures: 'SurveyMonkey's strong Q3 results underscore that feedback is a necessity for any business that values its stakeholders. This quarter, we added more than 500 new customers to our growing enterprise roster, including Zoom, IBM and Thule Sweden, and …we maintained solid execution on both driving adoption of our collaborative self-serve Teams plans and expanding our international footprint, as promised at our IPO one year ago'.
The firm is forecasting full year 2019 revenue of $306-307m, for c.21% growth.
Results are for the firm's holding company SVMK Inc. Web site: investor.surveymonkey.com .